That's it!
Really. After going wheat free since Oct. 2012 I find that what I miss most is a tuna sandwich. It's funny when I think about it. There are so many things to miss when you give up wheat, like cake or cookies for example. But a tuna sandwich is a lunch comfort food item that goes way back for me. My mother was an excellent tuna sandwich
chef.
Ha ha! She'd serve it up on white, on wheat, on a plain bagel, an onion bagel and best of all on sourdough bread. Mom was prone to snap it up with finely diced white or red onion and a bit of celery while her mother, my grandmother, was heavy on the piccalilli (as she referred to sweet pickle relish). Grandma always did lean toward the sweet. :-)
Since October I have navigated the wheat free waters pretty well. It's not been as hard as I thought it might be, and oh by-the-way; I feel marvelous off wheat. But the one thing that crops up for me each week, when the noon hour rolls around, is the desire for a gosh darn tuna sandwich. I have discovered that if you ask nicely you can get the Farmers Market Salad at Togo's with an added scoop of tuna on top for an additional $1. That's ...been a life-saver! Now I know there are gluten-free products out there and I'm sure I could have found some reasonable facsimile of sliced sandwich bread before now but I also know from what I read that it's no healthy thing to give up wheat only to replace it with some high glycemic bread made with a lot of sugar and a wheat flour substitute. So I decided to just skip it and stick to eating salads with meat for lunch as well as certain soups. Today, however, I read about some bread from Julian Bakery which I will set out to find in my local area tomorrow. Wish me luck!
The reason I went wheat-free back in October had to do with my reading of the book the Wheat Belly Book by cardiologist Dr. William Davis. If you haven't read it, I do recommend it. I have lost 6 lbs. since dropping wheat from my diet but I don't feel like I am dieting at all. It's pretty easy to get your head around the fact that you just can't eat wheat.
You can eat ice cream
.
You can drink wine
. Enough said - I digress. Ha!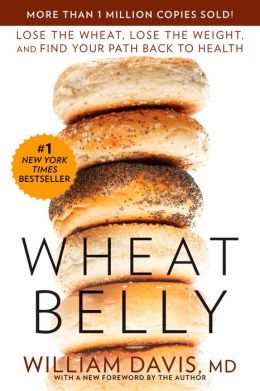 I find that restaurants are helpful and grocery stores are really organizing and increasing the products they carry in support of so many Gluten Free folks. I suspect true Gluten Free folks actually may have to avoid more than just wheat. I try to keep in mind - eat real food, not too much, avoid wheat.
So here is to the weekend and my quest for a tuna sandwich! I can tell you already mine will have celery and onion and some crispy lettuce. Sorry Grandma, I'm not feeling the piccalilli right now.
Did this post remind you of a comfort food you've been missing?